Our comprehensive selection of siding affords you the ability to select the exact color and style that will rejuvenate and transform the look of your home. Use our complimentary siding selector to preview the variety of possibilities for your home.
Create Your Dream Home Online
With Dream Designer, you can take the guesswork out of designing your dream home. Explore siding color, texture and style to begin transforming your home from ordinary to extraordinary. Think outside and start designing today.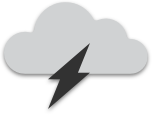 Emergency service available
Make the Most of Your
Property's Siding