Assisting With Insurance Work
We Want to Be as Accurate as Possible
When you file an insurance claim for work to be done, we want to make sure you get compensated the correct dollar amount for your home so we can install the best products possible. That's why we work with the insurance company to complete comprehensive analysis and tests. Give us a call today to begin the process with our team.
Always Work With the Same Person
In order to make insurance work as simple as possible, we make sure homeowners work with the same person on our team from start to finish. This way, you won't have to waste valuable time explaining the damage and project over and over again. No matter who you work with, you will find that we are competent, friendly and reliable in the services we offer.
We Work With Most Insurance Companies
We have worked in the industry for many years and have therefore built a fantastic reputation with many insurance companies over the past 19 years. Our clients trust us because we only work with high-quality products on their properties. Give us a call today to learn more about our appraisal services and why we love the work we do so much.
"I would like to thank you and your company for the recent storm damage repairs on my home. You were very patient with answering my many questions, and helping choose shingles, siding and windows. Jon kept me involved throughout the entire process, along with assisting with the insurance company. I am very satisfied with the workmanship done by you, and will gladly refer Thunderstruck Exteriors to family and friends." — Ken Nelson, Isanti, MN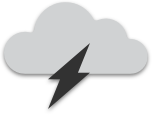 Emergency service available
Let Us Help You With Work
Related Insurance Claims